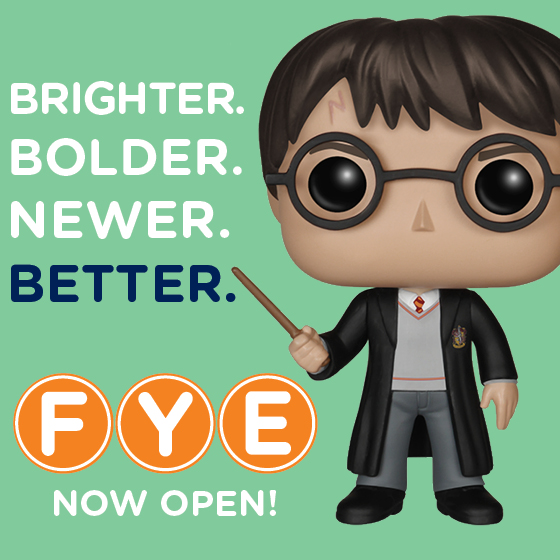 F.Y.E. For Your Entertainment: Now Open
November 7, 2016

|

IN What's New
F.Y.E. For Your Entertainment, now open on the upper level near Sears.
Trans World Entertainment Corporation recently opened their newest location at Walden Galleria in Buffalo, NY.  The new F.Y.E. For Your Entertainment store features an upgraded shopping experience which furthers the vision of becoming the most compelling entertainment and pop culture-centric experience in the marketplace.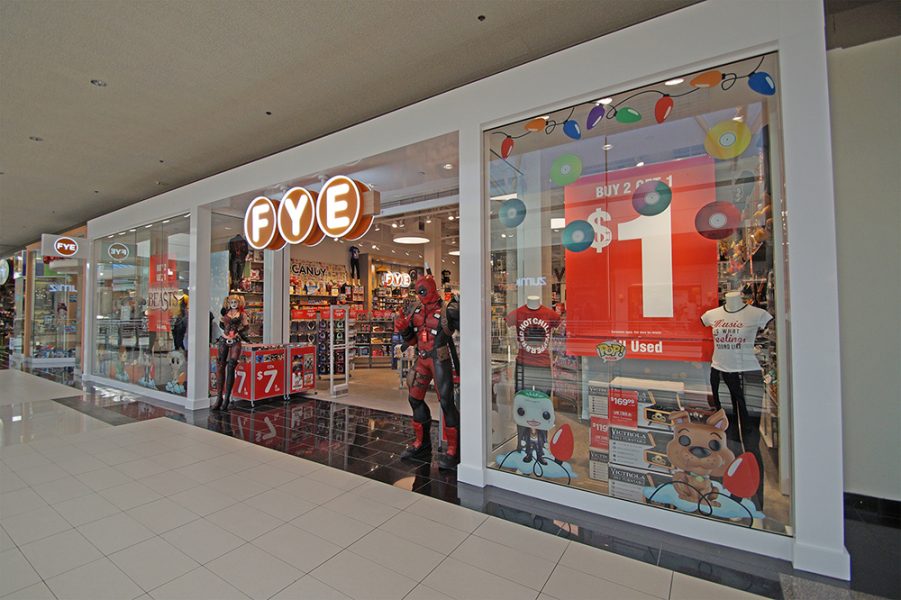 "Our new store expands our merchandise selection and enhances the presentation of our emerging categories of trend electronics, while maintaining a strong presence in our heritage media categories," stated Mike Feurer, the Company CEO.  "We are leveraging our long term relationships with the best brands in the entertainment industry to present compelling merchandise which furthers the connection between our customers and entertainment."
The new F.Y.E. stores are designed to present innovative and creative pop culture related products in an inviting and engaging shopping experience.  They feature newly designed fixtures, a redesigned cash wrap, brighter lighting and a presentation that communicates gratitude and respect.
"Our new stores capitalize on our unique and wide ranging demographic, the strength of our sales team and the loyalty of our customers," Mr. Feurer added.  "We are excited for our customers to experience the next generation of the F.Y.E. For Your Entertainment brand."
Trans World Entertainment is a leading specialty retailer of entertainment products, including video, music, trend, electronics, video games and related products.  The company operates retail stores in the United States and Peurto Rico, primarily under the name f.y.e. for your entertainment and Suncoast and on the web at www.fye.com, www.wherehouse.com and www.secondspin.com.