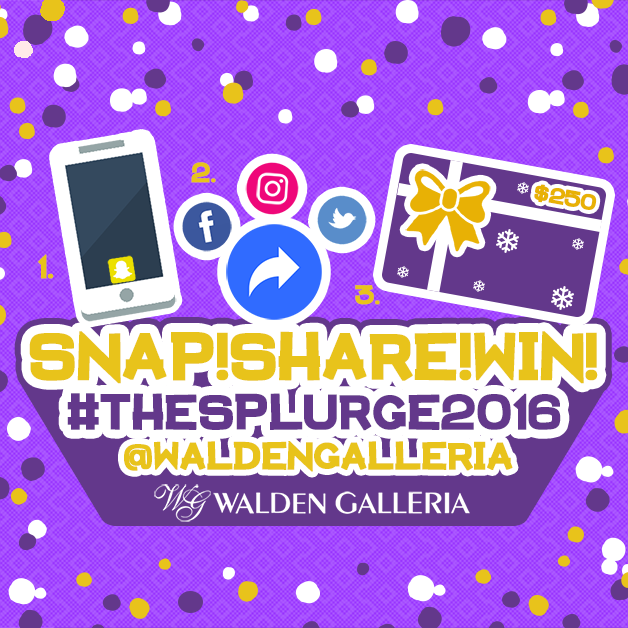 Snap. Share. Win! $250 Black Friday Gift Card Giveaway
November 11, 2016

|

IN What's Happening
Shop with us this Black Friday weekend and win BIG with our Snap, Share, Win: $250 gift card giveaway contest! Here's how to enter:
Step 1: SNAP a photo shopping on Black Friday with our filter on Snapchat and save it to your camera roll. (Make sure your location is turned on!)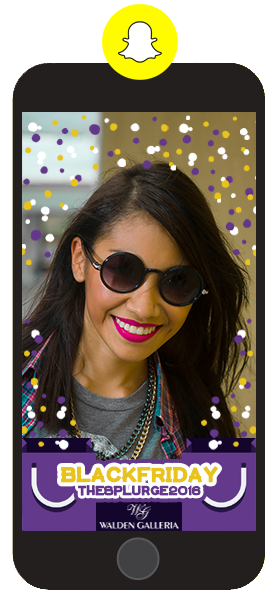 Step 2: SHARE it on Facebook, Twitter, or Instagram using #TheSplurge2016 @waldengalleria.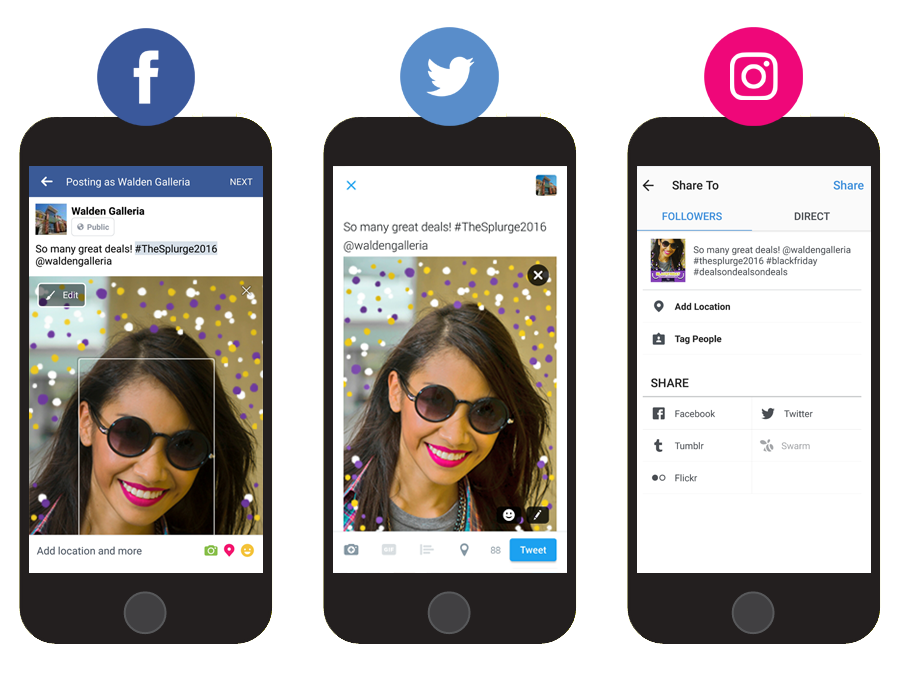 Step 3: WIN a $250 gift card if you are the selected participant!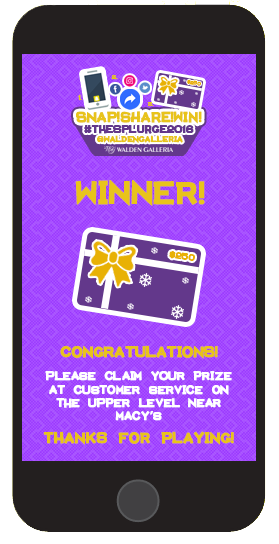 One lucky winner will be announced after the submission deadline at 10pm on Black Friday, November 25th! All submissions must be images or pictures posted on Facebook, Twitter, or Instagram using Walden Galleria's Black Friday Snapchat geo-filter, the hashtag "#thesplurge2016", and by tagging us at "@WaldenGalleria". Submission window begins at 8pm on November 24th and ends at 10pm on November 25th. Good luck and happy shopping!