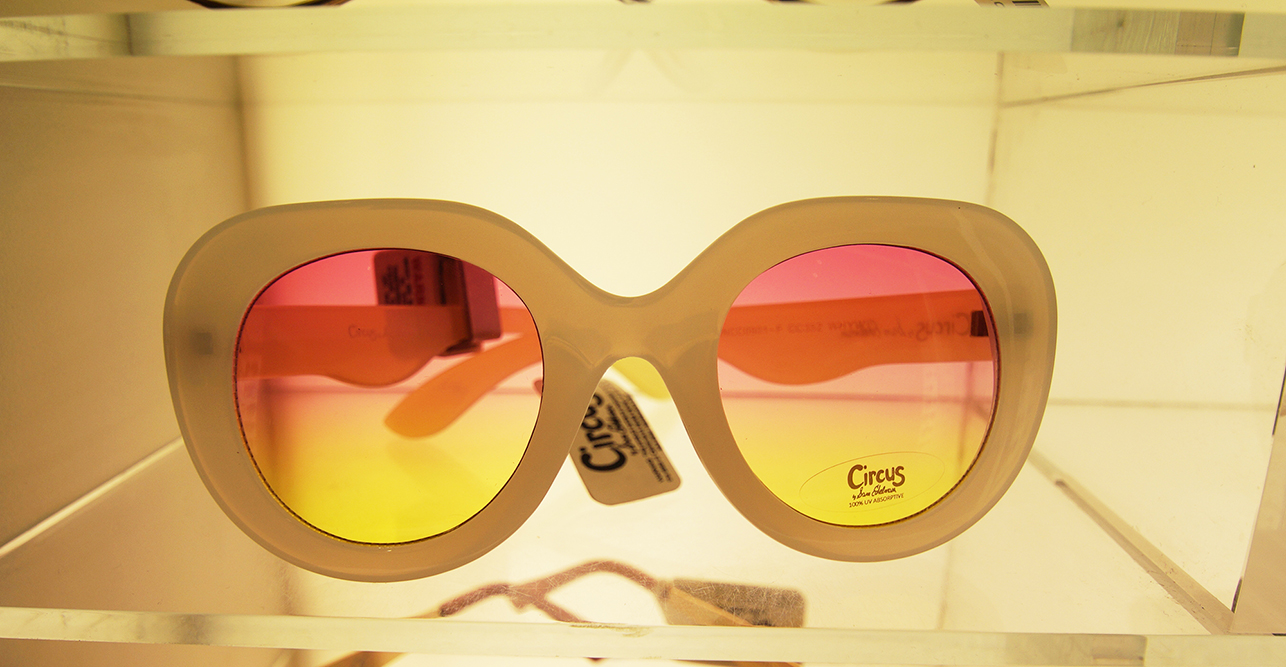 Summer is finally here! Are you ready for the rays? Walden Galleria is your destination for all the latest summer trends and fashions, from sandals to pool floats! Here are our top 5 picks:
1. Circus by Sam Edelman Sunglasses  – Lord and Taylor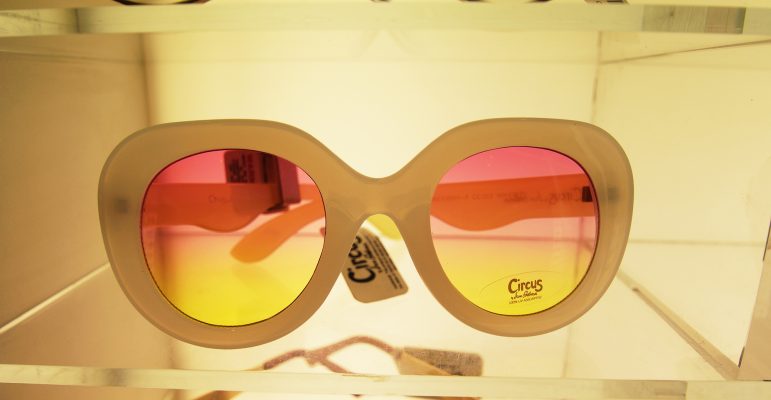 Price: $36.00
Match the sunset at the beach with these fun sunglasses from Circus by Sam Edelman available at Lord and Taylor! Perfect for Instagram pics, these statement glasses will go with any outfit.
2. Daytrip Striped Off the Shoulder Top – Buckle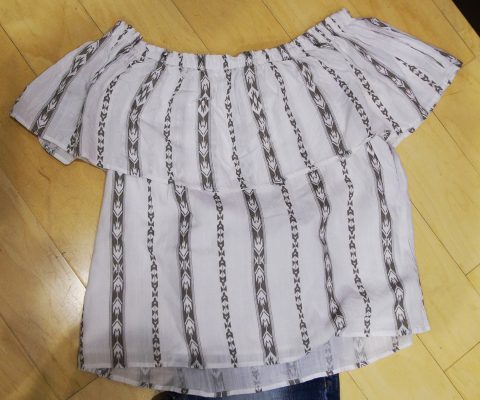 Price: $26.95
Off the shoulder tops are this season's staple, and you can't go wrong with this one from Buckle! White with geometric accents, this top will pair perfectly with denim shorts for any summer outing.
3. Floating Drink Holders – Garage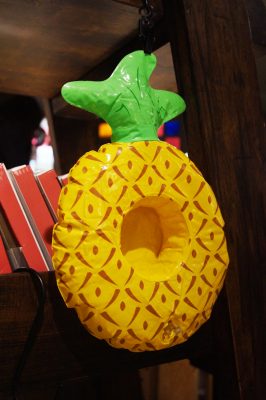 Price: $14.95 for a set of three
Lazy days by the pool call for these floating drink holders! These fun fruit shaped ones come in a set of 3 and are perfect for sharing with friends.
4. Skinny Dip London Hair Brush – Urban Outfitters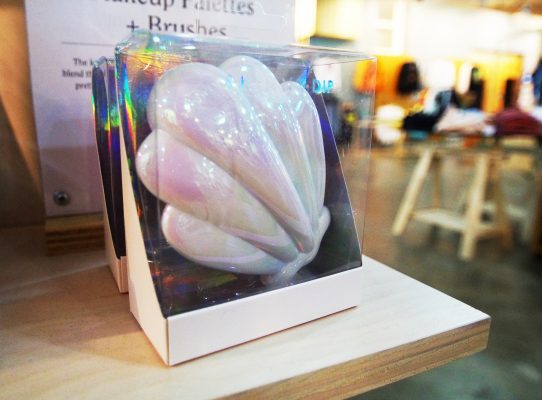 Price: $18.00
A mermaid fantasy come true! This seashell hair brush detangles and defines without snagging or damaging hair, giving a smooth and glossy finish. Throw it in your pool bag and save your hair from turning into a knotted mess after hanging out with Ariel!
5. Slide Sandals – Underground by Journey's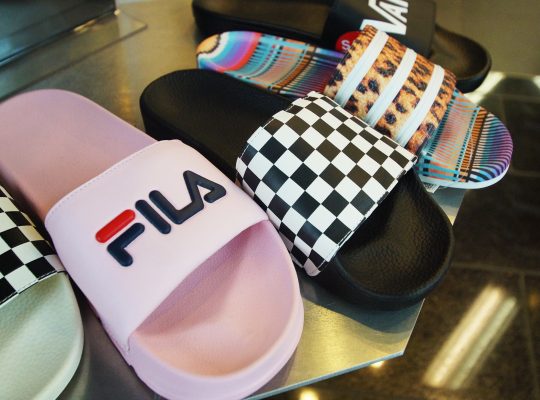 Price: Women's Fila Drifter Sandal $29.99, Women's Vans On Chex $29.99, Women's Adidas x FARM Adilette Slide Sandal $29.99
Easy on, easy off. Slide sandals are always in for these warmer months. There are so many styles to choose from, it's hard to pick just one!
6. Two-Piece Bathing Suit – Aerie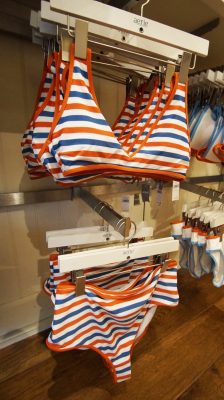 Price: Top $29.95, Bottom $29.95
High waited swim bottoms are back again! Stripes are always in style and this suit from Aerie combines them both for a super cute summer look.
7. Love Scribble Bag – Brighton Collectibles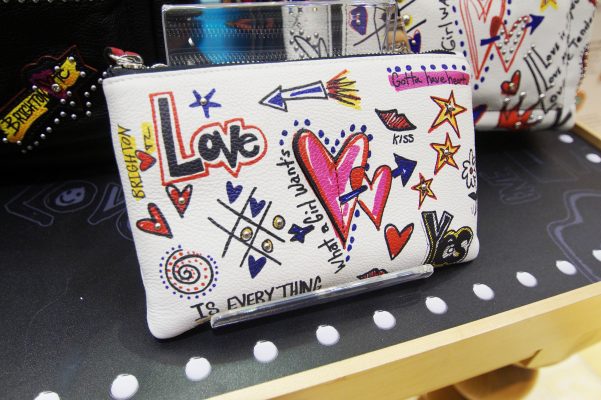 Price: $110.00
Big purses are just too hard to lug around at summer concerts, festivals, and fairs. This Brighton Collectibles purse is perfect for all those events, as it's just big enough to fit everything you need! The optional cross-body strap is a nice option too for when you want to be hands-free!
8. Bob Ross Car Shade – FYE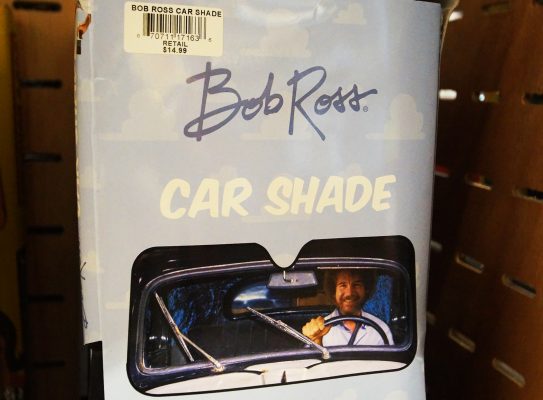 Price: $14.99
Nothing is worse than opening your car door and getting hit with a heat wave. Bob Ross is sure to keep your car chill, even on the hottest days.