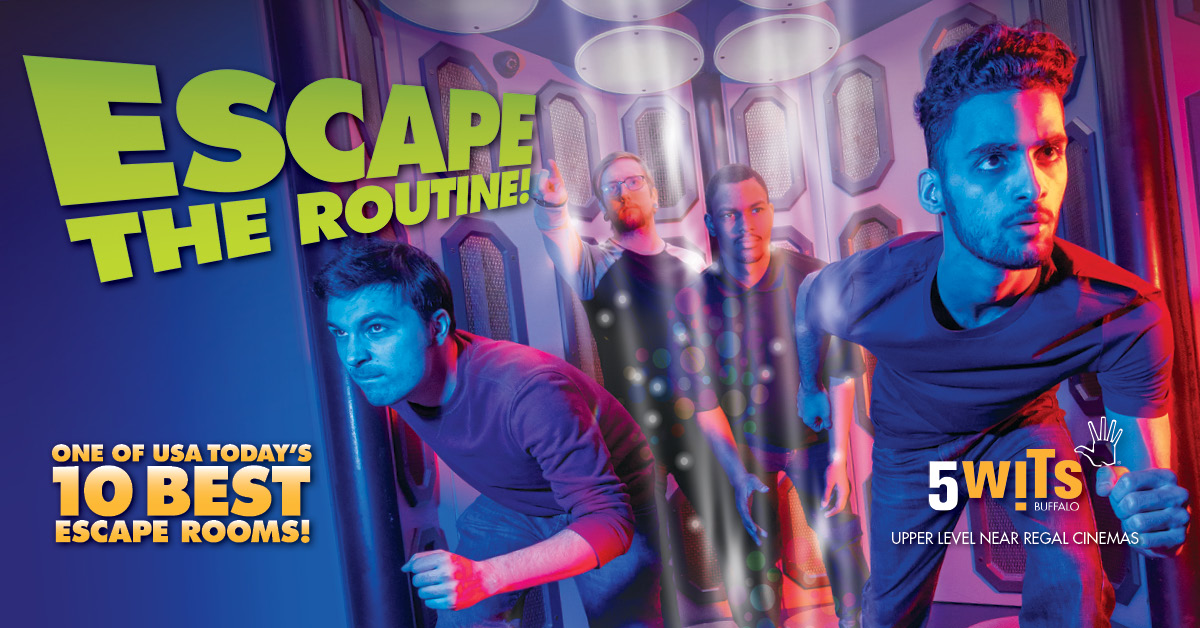 One of USA Today's Top 10 Escape Rooms, 5 Wits is a cutting-edge, live-action entertainment experience that immerses you in realistic, hands-on adventures. Instead of watching an action movie, 5 Wits puts you at the center of the action as the main character! Named after the five wits of Shakespeare (common wit, imagination, fantasy, estimation, and memory), these themed experiences put you face to face with a dragon, an Egyptian Pharaoh, and an evil artificial intelligence system all in one location at Walden Galleria!
Meant for ages 7 and up, there are three 5 Wits experiences available: Deep Space, Drago's Castle, and Tomb.
1. Deep Space
Deep Space takes adventurers through the abandoned star ship Nebulous in the middle of the galaxy! After a distress signal is sent out, guests must board the ship and figure out what happened amid an asteroid storm! Rewiring the engines, refueling the power supply, and stopping an evil Artificial Intelligence is no easy task!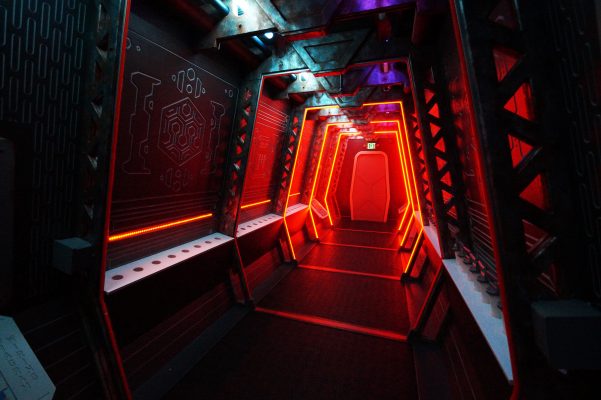 2. Tomb
Tomb is perfect for fans of Indiana Jones! Trapped in a 3,000 year old tomb in the middle of an archaeological dig, guests must find their way out while battling the spirit of an ancient Pharaoh. With many twists and turns around the way, getting out is no cake walk!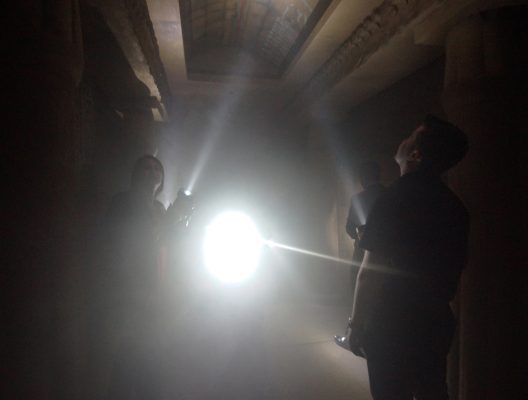 3. Drago's Castle
Drago's Castle puts guests right in a storybook world! Not everything is picture perfect, as the dragon has escaped the fairy tale! Guests must help the princess recapture him and put him back in the book! Escaping the dungeon, solving ancient riddles, and crawling through secret passageways will all lead to an epic final battle with the dragon.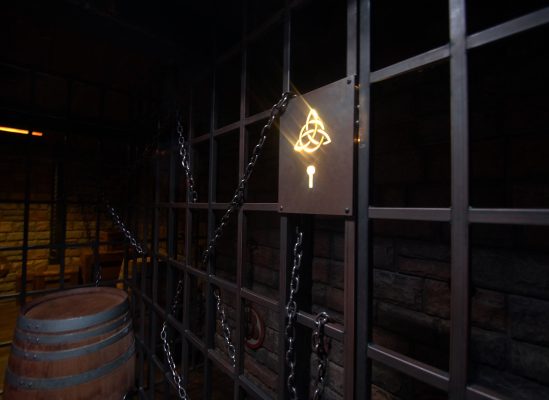 Dinner & Adventure Package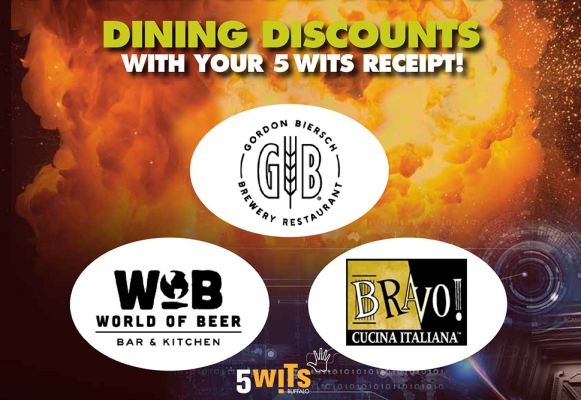 After escaping a tomb, a castle, or an evil artificial intelligence, nothing beats a good meal to refuel! With 5Wits Dinner and Adventure package*, showing a same day 5 Wits admission receipt to a participating restaurant below, guests will receive:
Gordon Biersch: 20% OFF food
World of Beer: 50% OFF an entree (cannot be combined with any other discount)
Bravo Cucina Italiana: 20% OFF order
Or, guests can take their restaurant dining receipt from any restaurant listed above to 5 Wits and receive FREE admission with the purchase of a second admission.
*Offer valid until August 31, 2018. Limit 1 per receipt. Valid on Single or Double Adventure packages only. Not to be combined with other offers. All partner receipts must total $15 or more to receive the BOGO Adventure Package.