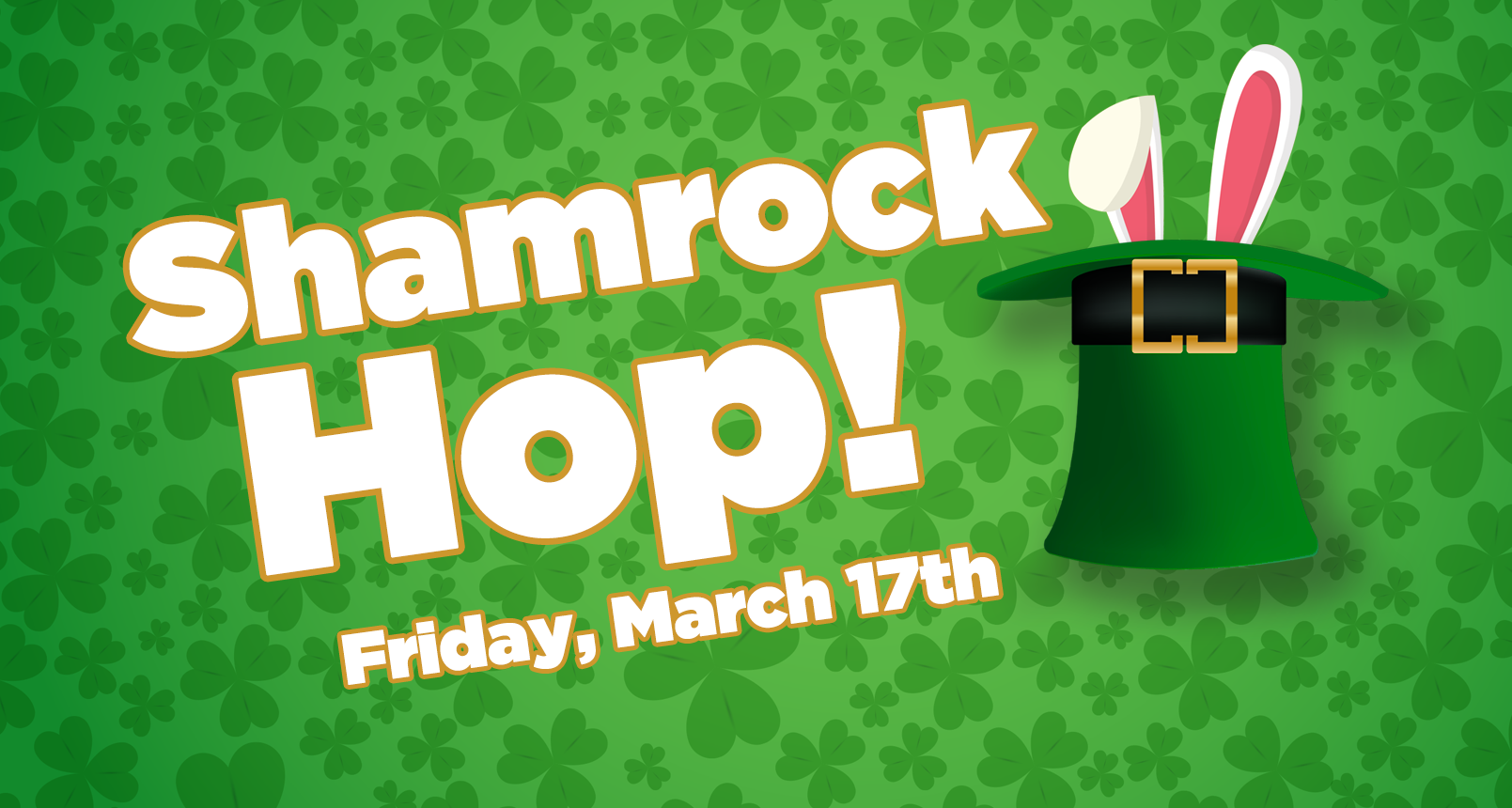 Peter Cottontail will be arriving at Walden Galleria on Friday March, 17th (St. Patrick's Day) at 5:00pm down at his temporary den located on the lower level between Apple and Clarks. We've put together a very special Shamrock Hop with Peter himself and a special opportunity to make memories that will last a lifetime on Friday, March 17th at 5:30pm! See a list of dates and times to visit the Easter Bunny here.
Shamrock Hop Registration
*Please note that registration does not guarantee free gift.
30 Minute Hop with the Easter Bunny
Get Hoppin'! Mr. Cottontail invites all kids to join him in a 30 minute fitness-hop session right outside of his den on the lower level near the Apple store starting at 5:30pm!
Color with Bunny, +Free Piggy Bank!
Now that we've got the blood pumped  and flowing, let's get the creativity flowing too! Join Bunny in creating colorful masterpieces and get a FREE piggy bank for your own pot of gold – it is St. Patrick's Day after all! *Available to the first 100 kids!
Special Photo Package with Bunny
Top-off your visit with Mr. Cottontail with a special photo experience and capture a memory you won't soon forget! Use the special offer below, available that day only: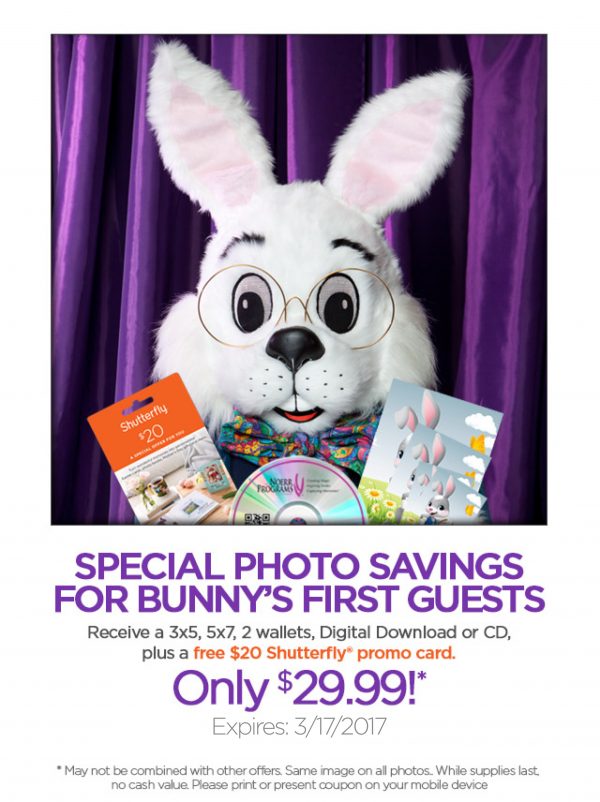 Bunny's Tips
-Wear green for St. Patrick's Day!
-Bring comfortable shoes to hop around in!
*Promotions and events are subject to change.