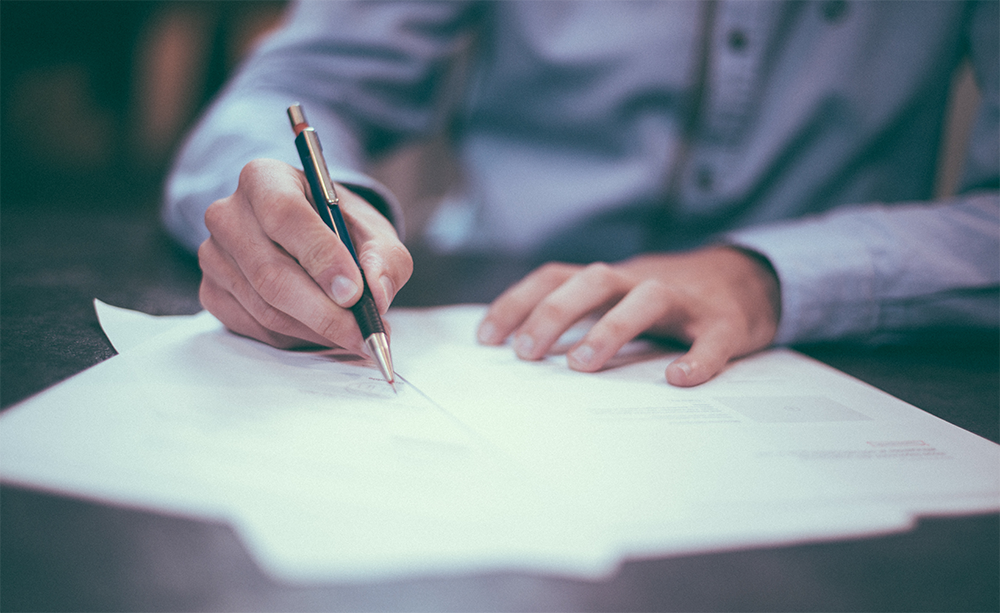 We all know interviewing can be nerve-racking, scary and even exhausting, but it's an essential part of getting the job we've always dreamed of. No need to panic – we've listed 5 different tips you can use before, during and after your meetings so that you can nail any interview and be on your way to obtaining your dream job!
Tip 1. Be Prepared – Research Employer & Position Title
So you've landed an interview – at this point your resume and cover letter should be in tip-top shape. (Not sure about yours? Get resume and cover letter assistance at the CCC Job Fair on 1/12) A good indicator of potential success to the employer is a solid knowledge foundation surrounding the requirements of the position and background knowledge about who you'll be working for. If you're unsure of the necessary qualifications, skills, or requirements that encompasses the position, bring a list of questions that you would like to ask to receive clarification. The more you know about the position and your potential employer, the easier it will be to answer questions confidently!
Tip 2. Listen Intently 
In order for you to ask insightful questions, it's essential that you have your listening ears on through the entire process. Zoning out during an interview is a big mistake. An indicator of good communication skills is your ability to hear and process the information that is being presented to you. If you're not hearing this information, you're missing a great opportunity – or worse – make the interviewer repeat themselves if you've asked a question they've already given the answer to.
Tip 3. Dress to Impress
In order to be taken seriously and let your employer know that you mean business, you'll need to look the part. Be sure to plan out an outfit the night before so that you're not scrambling to find the right tie or blouse. You might be wondering the type of dress code that you should adhere to. If possible, it might be in your best interest to call the employer directly to find what the company dress code policy is if you're unsure. There! – that's one more question you'll already have answered!
Tip 4. Use Appropriate Language
If you can walk the walk, then you should be able to talk the talk too! The first step is to be polite and greet your interviewer and/or other employees accordingly. Employers are definitely curious as to how potential candidates treat their staff members and your ranking can instantly become lower on the list if you're arrogant or impolite to others at the interview site. When talking with the interviewer, but cautious not to slip out any slang words or references to age, gender, race, political or religious views.
Tip 5. Send a Follow-Up Email
You've completed the hard part by surviving your interview but this is not the end of the interview process for you. Immediately after your meeting, send a follow-up email or letter thanking your interviewer for taking the time to sit down and talk with you about the position. Reiterate your confidence and seriousness by stating that you believe you are the ideal candidate for the position and that you believe your particular set of skills and talents can bring value to the company or business without sounding arrogant. This won't exactly guarantee a job offer, but it might give you the edge over potential candidates that have failed to send a thank you note!
Still looking for more advice or tips? Stop by our 2017 January Job Fair presented by the Cheektowaga Chamber of Commerce on Thursday, January 12th from 10:00am – 2:00pm on the lower level near Sears. Even if you're not ready to interview with employers, we'll offer you assistance with your resume and cover letter, more tips on how to nail your interviews, and a FREE head-shot from Onion Studio that will be taken and emailed to you the same day! Click Here to Register!