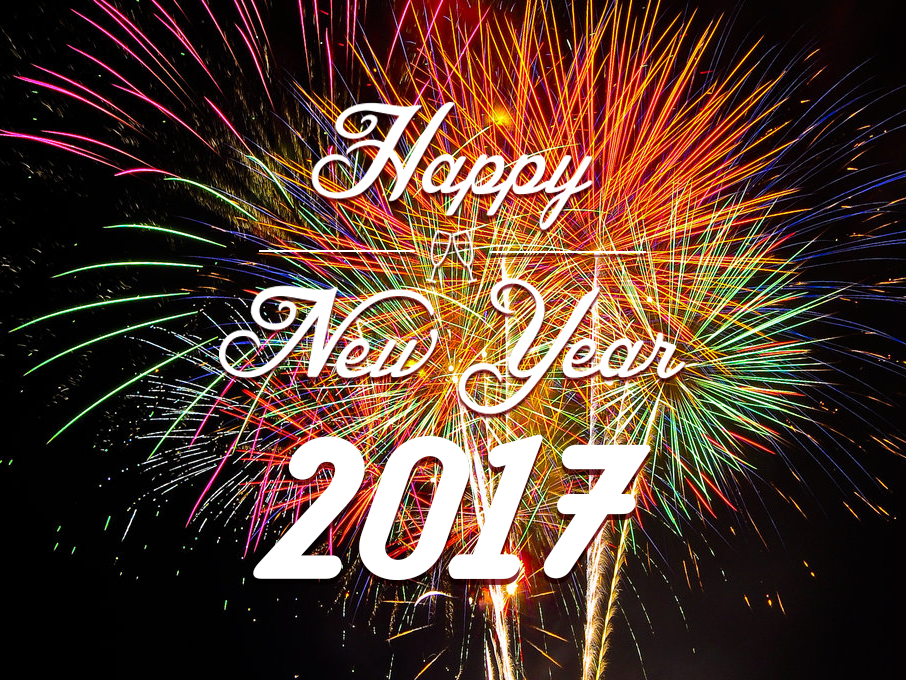 New Year's 2017 Celebrations at Walden Galleria!
December 7, 2016

|

IN What's Happening
Ring in 2017 at Walden Galleria with exclusive New Year's Eve parties and special events at select restaurants! Retailers will be open from 10AM until 5PM on December 31st and January 1st as well.
Bar Louie
Greet 2017 at Bar Louie's New Year's Eve party on Saturday, December 31st from 9pm until 2am! Tickets are $50.00 and grant you VIP access for martini's, call drinks, wine and draft beer including a breakfast buffet starting at midnight until 2am and a champagne toast once the clock strikes Midnight! Resolutions are null and void here at Bar Louie. Tickets on sale now!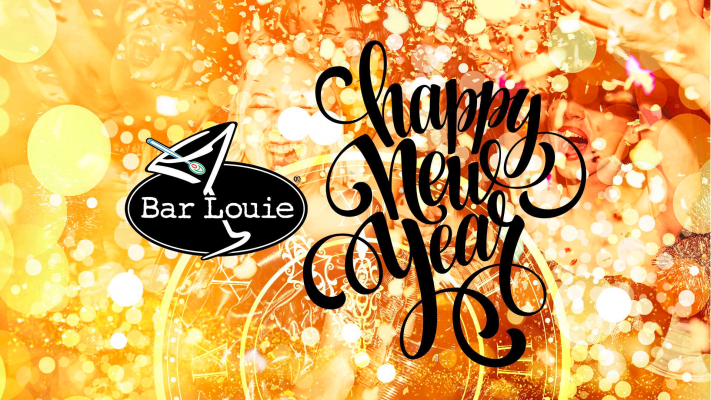 World of Beer
Celebrate the coming of 2017 at World of Beer on Saturday, December 31st from 11am until 2am with a complimentary Beer Toast at Midnight for all guests!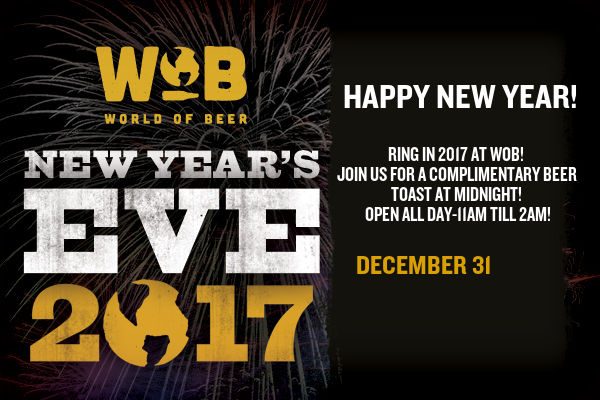 Also, Ring in the first official day of 2017 on January 1st at World of Beer as well with BEERunch! Starting from 11am until 3pm, get $3 Mimosas, Belgian Beer Waffles, Breakfast Taco, Hangover Skillet, and much more! See server for complete details or call 716-683-0947.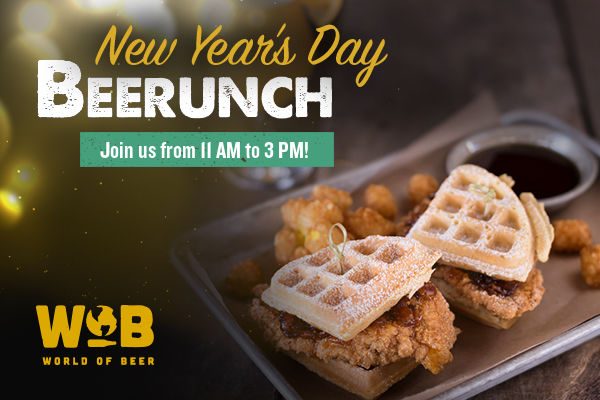 Bravo! Cucina Italiana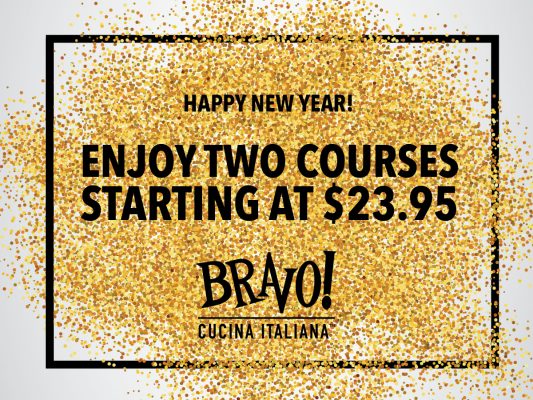 On New Year's Eve, Bravo will be offering a two-course prix fixe menu, including one of the below entrees, along with your choice of soup/salad or petite dessert, starting at $23.95!
Entree – Choose one
Jumbo Stuffed Shrimp Scampi with fresh capellini,spinach, tomatoes and lemon butter sauce ($23.95)
Parmesan Crusted Beef Medallions with sweet potato, crispy fingerling and bacon hash and grilled asparagus ($28.95)
Crab & Shrimp Cakes served over Romano crusted tomatoes, with creamy horseradish drizzle and haricot vert ($252.95)
Soup & Salad – Choose one
Italian Wedding Soup
Lobster Bisque (+$1)
Bravo! Chopped Salad – chopped greens, cucumbers, red onions, tomatoes, olives, Feta, red wine vinaigrette
Caesar Classica with focaccia croutons
Insalata Della Casa – chopped greens, cucumbers, tomatoes, bacon, crispy pasta, Parmesan dressing
Or Dessert – Choose one
Chef Brittany's Cannoli Crumble – Bravo!'s twist on the traditional cannoli with sweet ricotta, chocolate chips, cannoli pastry crumble
Warm Chocolate Peanut Butter Brownie – Backed-to-order, rich chocolate brownie, peanut butter cream
Vanilla Bean Crème Brûlée – Vanilla bean custard with caramelized sugar crust
Bravo also offers select white and red wines, which perfectly pair with the seasonal dishes, including the highly recommended Sketchbook Cabernet Sauvignon (Mendocino, California) priced at $10.95 per glass/$40 per bottle and the Hess Shirtail Chardonnay, priced at $9.95 per glass/$38 per bottle. Call 716-684-4595 for details.
Dave & Buster's
Family Fun, early NYE Ball Drop & Celebration from 5:00-8:00pm on December 31st. Packages between $27.98 to $35.98 per person. Buy your tickets now HERE.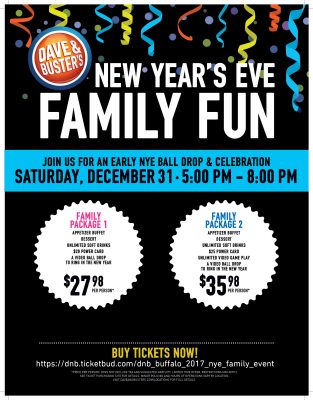 Evening Party! Ring in the New Year December 31st starting at 9:00PM, evening packages between $47.99 to $59.99 per person. Buy your tickets now HERE.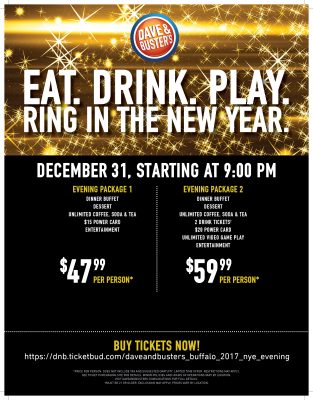 Euphoria Salon & Spa
Start your New Year's Celebrations off right. The perfect night requires the perfect look. Set off your New Year's style with a shampoo & style or up-do an receive a complimentary make up application or manicure (up to a $40 value) at Euphoria. December 31, 2016 only.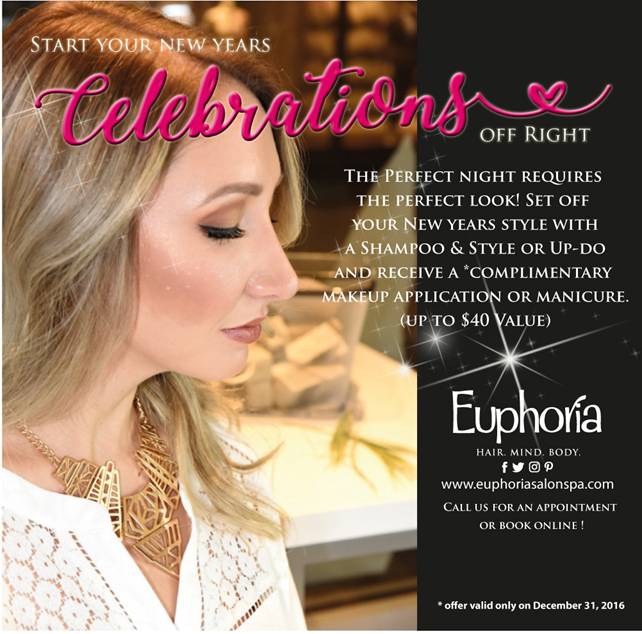 Residence Inn by Marriott
Special New Year's Eve  rates, book HERE!