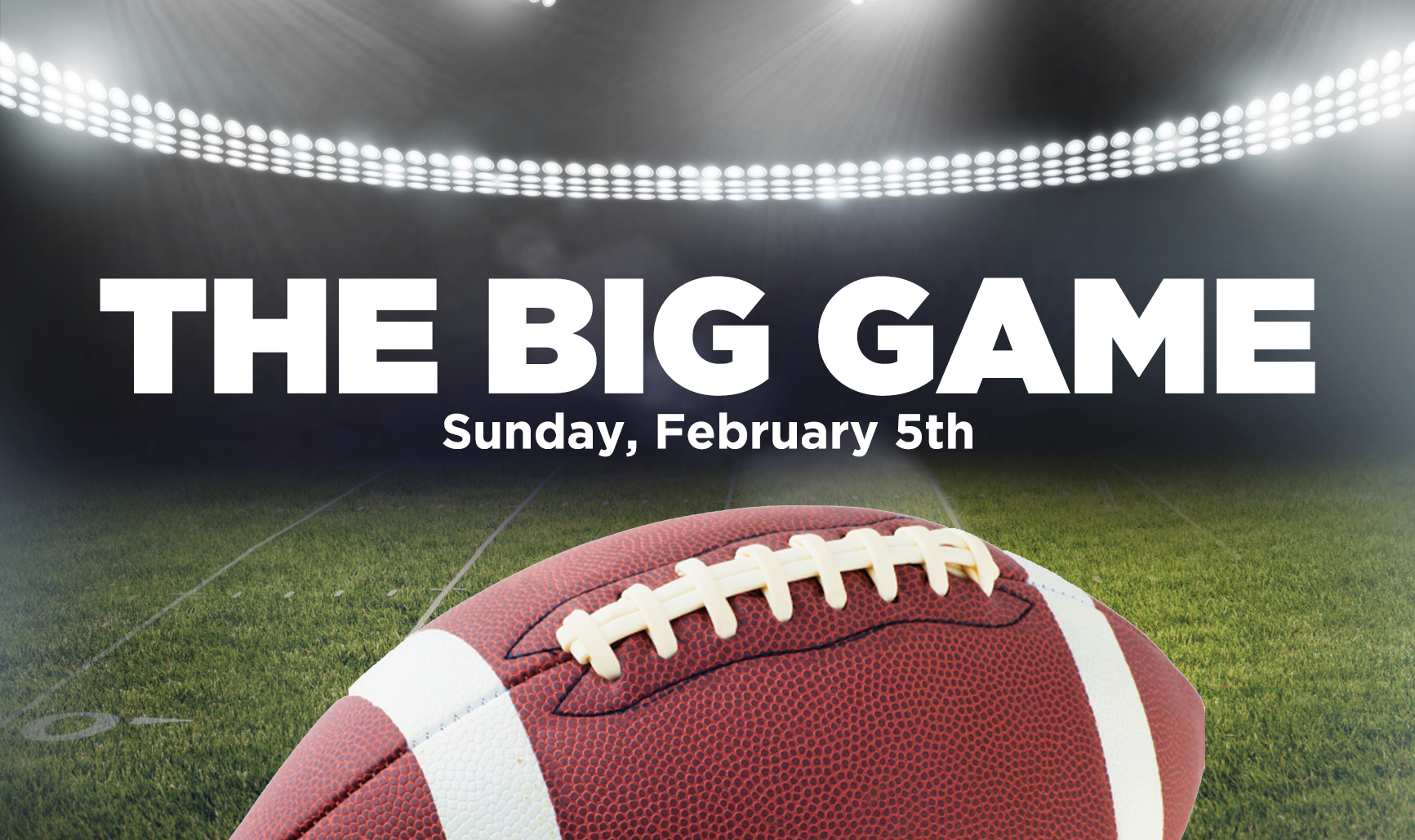 5 Must-Haves To Take In The Big Game This Sunday!
January 31, 2017

|

IN What's Happening
Havre to watch the game!
We've nailed down five absolute must-haves for you to take in the big game! Don't worry, even if you're just watching for the latest Budweiser commercial or Lady Gaga's halftime performance, these must-haves are essential for anyone tuning in to the most watched sporting event in America!
Wondering where to watch a game? Check out our restaurants to see what they offer for The Big Game:
Gordon Biersch -take out options! 
Bravo! Cucina Italiana – take out options!
P.F. Chang's – take out options!
1. Grub
No viewing party is complete without copious amounts of  different dips, spreads, snacks, or sandwiches. Would it really feel right saying "First down!" without a mouth full of chicken wing dip?  But if you're anything like us, we recommend a hard-hitting combination of Hot Honey BBQ Wings, Black & Bleu Flatbreads, and Giant Bavarian Pretzels all from World of Beer. For a more budget-friendly option, shake up your game day experience at Bar Louie as they'll be offering their $1 burger special, $5.50 sangrias and $3.50 Bug Light pints all day! Whatever grub you choose, just make sure you bring an aggressive appetite!
2. Beer/Refreshments
So now that you know your stomach will be filled, you'll need something to wash it down with or douse a mouth-fire after one of those Hot Honey BBQ Wings. Nothing is more refreshing than an ice-cold beer or soft drink to get you back in the game. Our starting line-up consists of home-brewed beers right here at Gordon Biersch such as their auburn-hued Märzen, dark roasted Schwarzbier, or a hoppy Belgian Pale Ale. Take these all home with you to share as takeout growler fills are just $5 all day on Sunday!
3. Big Screen HDTV
Probably the most necessary, aside from good food and drinks, is a large and quality TV – high definition enough to see the sweat beads drip off of Tom Brady's face. For this we recommend sitting down in front of one of Dave and Buster's 50″+ HDTVs with epic stadium surround sound that will make you feel like you're on the sideline in Houston!
4. Gear
If you're not an avid football-nut, it might be tough to pick sides. If you do choose a side, you'll want to get the gear to let everyone know where your allegiance lies. (Bandwagon fans get a free pass for championship games!). So if you decide to become a one-day Falcons or Patriots fan, check out the collection of shirts, hoodies, hats, jerseys and more from Sports Obsession (upper level near Old Navy), Laux Sporting Goods (upper level near Sears) or T-Shirt University (upper level near Macy's) to grab your gear!
5. Friends/Rivalries 
Grab your friends and family – even if they root for the Pats, because nothing beats a good rivalry between friends and famly members! If you've already chosen sides, we hope you picked wisely because it's all about bragging rights! If all your rooting interests match-up, spice up some friendly competition with football squares. Not sure how it works? Try this how-to guide to make one of your own: www.superbowlsquares.org/how-to-play.