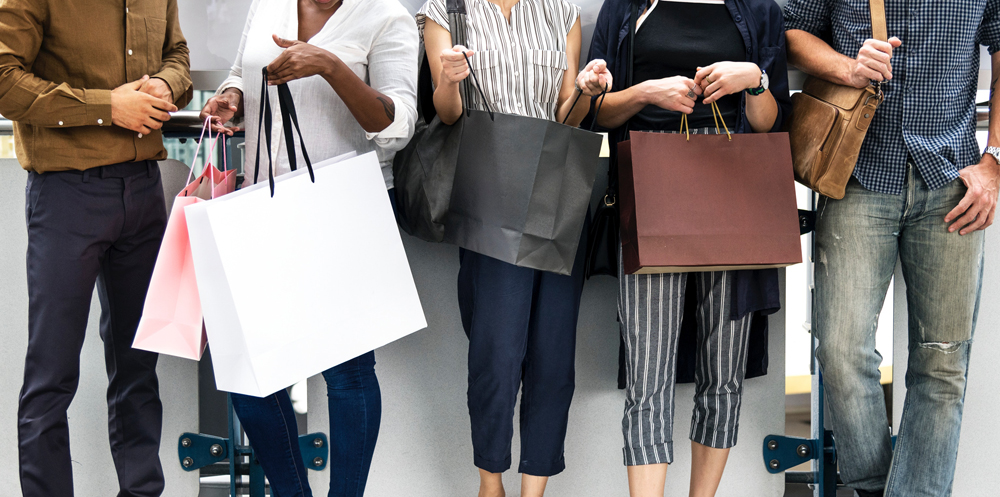 Deals on deals on deals! If you're an avid holiday shopper you know Black Friday is the mother of all sales weekends. That's why we put together this Black Friday survival guide so you can plan your trip to perfection. Walden Galleria will be open on Thanksgiving, November 28th from 9:00pm – 2:00am and Black Friday, November 29th from 8:00am – 10:00pm. Listed below are our top 10 tips 'n' tricks for the best holiday shopping experience:
1). Use our Sales Guide
For your convenience, check out our Sales Guide to see what killer deals are being offered at your favorite stores. Check back frequently for new sales and updates!
2). Timing is key
Walden Galleria will be open from 9:00pm – 2:00am on Thanksgiving and 8:00am – 10:00pm on Black Friday. 
Avoid lines and arrive right on time for door buster deals at these following anchor stores at Walden Galleria below.
JCPenney
Thanksgiving: Opens at 2:00pm
Black Friday: Open until 10:00pm
Old Navy
Thanksgiving: Opens at 3:00pm
Black Friday: Open until 10:00pm
Best Buy
Thanksgiving: 5:00pm – 1:00am
Black Friday: 8:00am – 10:00pm
Macy's
Thanksgiving: Opens at 5:00pm
Black Friday: Open until 10:00pm
Dick's Sporting Goods
Thanksgiving: 6:00pm – 2:00am
Black Friday: 5:00am – 10:00pm
H&M
Thanksgiving: CLOSED
Black Friday: 12:00am – 10:00pm
Lord & Taylor
Thanksgiving: CLOSED
Black Friday: 6:00am – 10:00pm
3.) Plan to park like a pro
Park closest to where your first and last store stops of the day will be and save yourself the headache! Take a look at our store directory to map out your plan of attack. Even if you forget, stop at one of the 16 digital directory boards located throughout the shopping center to help you find where to go!
4.)  Refuel and replenish
If your blood type is caffeine or you need a snack to keep you going, you'll need to know where the plugs are at. Starbucks & Tim Hortons are both located mid-mall on the upper and lower levels respectively near each other. On-the-go grub can be found at the Food Court on the upper level near Dick's Sporting Goods featuring Burger King, Sbarro, Subway, Charley's Philly, Steaks, Sushi-Q, Mr. Smoothie and more.
5.) Update yourself
If you haven't visited here in a few months (or worse, years!) you might want to check out our new stores: Aeropostale, Adirondack Hat Company, Alex and Ani, The BLFO Store, Charmed Aroma, and ZARA.
6.) Stay Connected
Don't waste your precious mobile data pulling up coupons and deals! Log-in to our FREE Wi-Fi network by selecting 'WaldenGalleriaWifi' on your phone's Wi-Fi menu options. With our Wi-Fi, you can pull up store apps and coupons easily, even when your hands are full.
7.) Shop & Stay
Near, far, wherever you are, if you're traveling to shop we've got you covered. Book with one of our partnering hotels for a special discounted room rate, coupon book, and a Macy's gift card here.
8.) Power up
Even while using our Wi-Fi, keeping your phone battery full is a must for coupons and deals. Bring a charger with you and plug into an empty power outlet in any of our soft seating locations.
9.) Visit Santa
Bring your kids with you to visit Santa on Black Friday only to see what they really want for the holidays! Santa is located on the lower level between Apple and Clarks. More information for all of the fun surrounding the big man in red can be found here.
10.) Finish it off at Restaurant Row
Nothing beats a good meal after a long shopping extravaganza. Head down to Restaurant Row and enjoy one of our 10 full-service restaurants while you sit back and bask in all that you accomplished this Black Friday weekend!