Walk into a world of 'off the wall' colors, styles, and collections! Vans, the American action sports footwear and lifestyle brand, is now open at Walden Galleria on the upper level across from JCPenney. Specializing in the categories of footwear, clothing and accessories, the brand embodies the lifestyle of youth culture and creative self-expression offering a spread of men's, women's and kid's styles.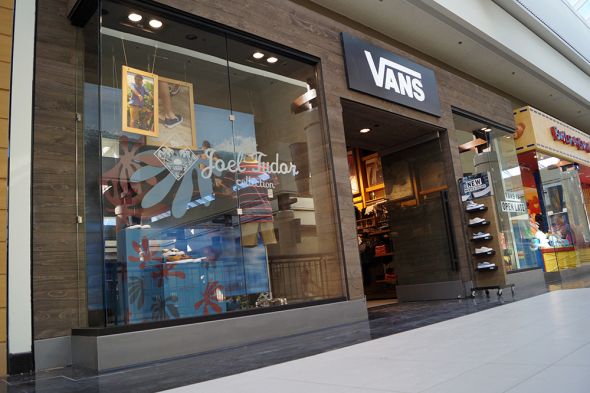 In addition to footwear, Vans carries an extensive apparel accessory line ranging from t-shirts, hoodies, socks, hats, and backpacks. From weatherizing its head-to-toe collections, to enhancing the durability of its performance-based footwear, the action sports manufacturer enables its users to enjoy Vans throughout all four seasons. As an original skateboarding company since 1966, Vans has advanced its roots in action sports sponsoring several skateboard, surf, snow, BMX, and motocross teams throughout the world.
Experience the action sports footwear, apparel and accessories brand during their in store event on April 2nd. Receive a limited edition t-shirt offered with any purchase of $40 or more. A screen-printing station will be set up in store with a themed graphic matched up with the Vans iconic side-stripe!