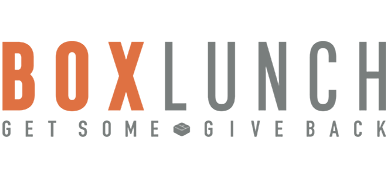 BOXLUNCH NOW OPEN AT WALDEN GALLERIA
Novelty gift shop with a cause now open on the upper level near JCPenney
Buffalo, NY: BoxLunch, a pop culture gift shop with a cause, is now open at Walden Galleria.  The 1,798 square foot store, located on the upper level near JCPenney, is the latest retailer to open at the super-regional shopping center. BoxLunch is a civic-minded specialty retailer that offers licensed and non-licensed merchandise including apparel, accessories, home goods, gifts and novelty and collectibles. To commemorate the grand opening of its newest flagship, BoxLunch will host an in-store celebration this coming Saturday and Sunday with DJs, music, trivia games and giveaways from noon to 4pm.
To fulfill its civic mission of "Get Some. Give Back", BoxLunch will donate one meal* to Feeding America® for every $10 spent in-store or online. BoxLunch is proud to support national hunger-relief efforts as well as local efforts through Feeding America's nationwide network of food banks, including the Food Bank of Western New York, which will directly receive a percentage of the donations raised at the Walden Galleria BoxLunch store. To date, BoxLunch has helped donate more than 8 million meals. Follow @BoxLunchGits on social media and visit www.boxlunch.com to learn more about BoxLunch.
*$1 helps provide 11 meals secured by Feeding America® on behalf of local member food banks. BoxLunch guarantees a minimum of 5,500,000 meals (monetary equivalent of $500,000) to Feeding America and member food bank from Feb 2, 2017 date to Jan 31, 2018 date. Feeding America – 35 East Wacker Drive, Suite 2000, Chicago, IL 60601, Tel: 800.771.2303
About BoxLunch
BoxLunch is a specialty retailer offering a curated collection of licensed pop culture merchandise. With every $10 spent across the retailers' themed product offering of apparel, accessories, home goods, gift and novelty, and collectibles BoxLunch will provide a meal to a person in need through its philanthropic partnerships. To join the movement and help in the fight against hunger visit BoxLunch in-store or online at www.boxlunch.com to learn more on how you can get involved in your local community. BoxLunch is headquartered in CA and currently operates over 60 stores throughout the US. For more information please visit our e-commerce website and Facebook or follow us on Twitter and Instagram.
About Feeding America
Feeding America is a nationwide network of 200 food banks that leads the fight against hunger in the United States. Together, we provide food to more than 46 million people through 60,000 food pantries and meal programs in communities across America. Feeding America also supports programs that improve food security among the people we serve; educates the public about the problem of hunger; and advocates for legislation that protects people from going hungry. Individuals, charities, businesses and government all have a role in ending hunger. Donate. Volunteer. Advocate. Educate.  Together we can solve hunger. Visit www.feedingamerica.org, find us on Facebook or follow us on Twitter.