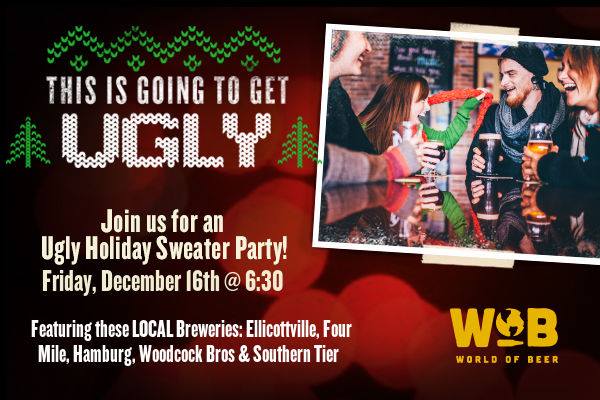 Eat, Drink & Be Ugly at World of Beer on Saturday, December 16th at 6:30pm!
They'll be tapping some of the finest LOCAL brews from: Ellicottville Brewing Company, Four Mile Brewing, Hamburg Brewing Company, Woodcock Brothers Brewery & Southern Tier Brewing Company!
The Full Tap List is to be determined but will include:
-Ellicottville Lloyd's Christmas
-Hamburg 3rd Anniversary
-Woodcock Bros Stiff Mitten
-Southern Tier 2XMas
The tackiest sweaters win prizes! Call 716-683-0947 for more details.