Date: Friday, December 10th, 2021  10:00AM – 8:00PM
Details: Meet our recruiting team to learn about a Customer Service career with an essential business and hear from employees who work in the Appletree Business Park in Cheektowaga!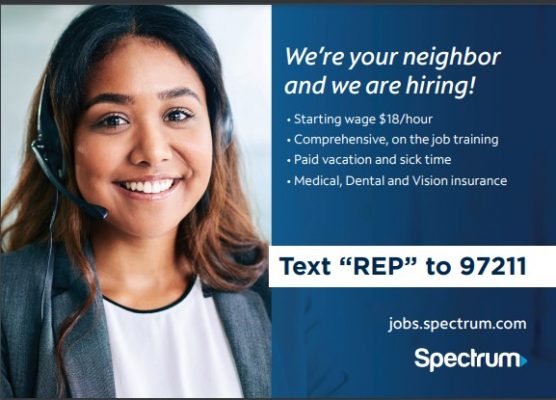 Spectrum Customer Service Career Fair –If you're looking for a stable career in Customer Service with an essential business, Spectrum is hiring! These roles offer a minimum starting wage of $18 an hour (part of the company's commitment to a $20 minimum starting wage in 2022), an additional $0.75 shift differential for evening work hours and career growth potential.
If you are currently a seasonal or temporary employee working in retail, food service, or other customer service related industries, we strongly encourage you to stop by! No telecommunications experience is required and we provide 11 weeks of paid training!