It's #NationalPastaMonth at BRAVO Cucina Italiana!  From Oct. 3–Oct. 29 guests can enjoy two-course pasta combos for lunch ($14.99) and dinner ($16.99). The offer includes a choice of soup or salad.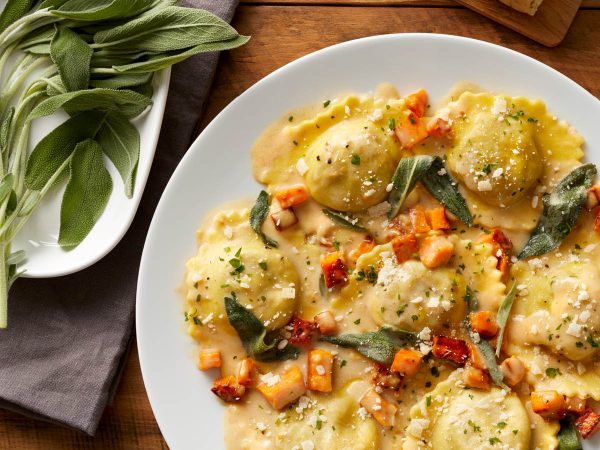 Guests can choose from one of four pastas:
Pasta Woozie with grilled chicken, fettuccine, alfredo, and spinach
Chianti Braised Beef Ravioli featuring Sangiovese braised beef-filled ravioli, roasted sweet potatoes, brown butter, and sage
Campanelle Mediterranean with sun-dried tomatoes, caramelized onions, mushrooms, spinach, pine nuts, and feta
Baked Rigatoni Bolognese featuring BRAVO's signature meat sauce, marinara, Pomodoro, Reggiano, ricotta, mozzarella, and Provolone  
End the meal with the Pumpkin Butterscotch Bread Pudding, made with vanilla bean gelato, caramel, candied pecans, anglaise, and cinnamon, for $5.99.
In addition to a full wine list, guests can savor the flavor of the season with these limited time fall-inspired cocktails:
Apple Crisp Cooler — Captain Morgan Spiced Rum, apple juice, Apple Pucker liqueur, apple butter, apple wedge, cinnamon sugar rim ($8.50)
Caramel Apple Cider Appletini — Captain Morgan Spiced Rum, apple cider, lemon juice, simple syrup, apple slice, ca