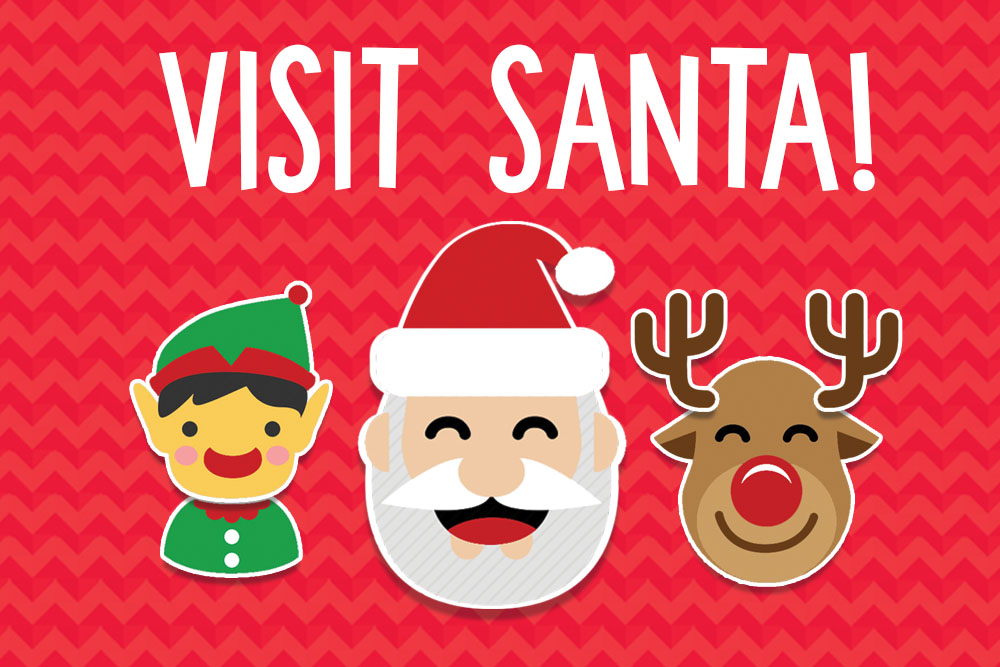 Santa Claus arrives at Walden Galleria on Saturday, November 10th at 10:00am!  Children, families, and pets are invited by the jolly and joyous gift-giver to chat of their Christmas wishes and make memories to last a lifetime.
With decked out evergreen trees, a cozy fireplace, and presents scattered around, it's the perfect set up for a holiday card! Photo packages will be available starting Saturday, November 10th – Monday, December 24th, on the lower level between Apple and Clarks. Packages start at $27.99.
Santa Set 2018 Hours (November 10-December 24):
Mondays – Thursdays: 11am – 8pm
Fridays – Saturdays: 10am – 8pm
Sundays: 12pm – 6pm
Pet Photo Nights –  Mondays & Tuesdays: 6pm – 8pm from November 12th until December 11th.
Special Hours:
*Saturday, December 22nd: 10am – 9pm
*Sunday, December 23rd: 11am – 7pm
*Monday, December 24th: 10am – 5pm
Santa Cares Visitation
Families with Special Needs that wish to come during our sensory-friendly events are welcome to visit Santa on Sunday, December 2nd and Sunday, December 9th!
Santa Photo Package Pricing

Santa FAQ
What do I bring?
Smiles, Sunday-Best, and your Christmas wish-list! He knows if you've been good or not! All you need to make the most of your visit is yourself and a little holiday magic!
Where is Santa?
Our North Pole living room can be found on the lower level outside Apple and Clarks. The easiest parking access is through the 5-Level parking ramp outside Forever 21 or parking by DSW entrance.
5-Level Parking Ramp: Enter through the main mall entrance and take a left at the elevator. The set will be straight ahead.
DSW main mall entrance: Take the escalator down and the set will be to your right. Elevator is located outside of Regal Cinemas if needed.
When is Santa busy?
Santa needs to take breaks every once in a while to feed the reindeer and keep them happy. Signs will be posted when Santa goes to feed the reindeer with the appropriate return time. Reindeer usually get fed between 3:30 and 4:30pm.